Good Counsel Academy and
Divine Compassion Spirituality Center
52 North Broadway
White Plains
divinecompassion.org

Tilford House Now the Anselm House.
Tilford House was built in 1856 by Eugene T. Preudhomme in for John M. Tilford of Park and Tilford. The house and 15 acres was bought by Good Counsel in 1890. It was moved and enlarged in 1895.

Mapleton
Built in 1867 for William Franklin Dusenbury, a New York carriage manufacturer. The home was purchased by Nathan Hand in 1884 who sold it to Mother Mary Veronica in1894. The home is now used for administrative offices by Good Counsel

Good Counsel Convent
The Convent was built in 1908. It is patterned after medieval convents but followed Spanish mission churches in style.


Events:

Concerts at the Chapel.
Musical events taking place in the 112-year old stone Chapel of the Divine Compassion, an environment of accoustical excellence and architectural charm.

RDC Center for Counseling and Human Development
Affordable and compassionate counseling services in a comfortable atmosphere.
Individual and group counseling. Marital and family therapy. Career counseling. Trauma and Abuse. Post Abortion Healing.
Private Retreats.
Meditation.
Check website for details.
divinecompassion.org

Space is available in the Divine Compassion Spirituality Center for retreats, seminars, workshops, etc. See the photos to the left. For additional information, contact Sr. Susan Becker at 914-798-1200.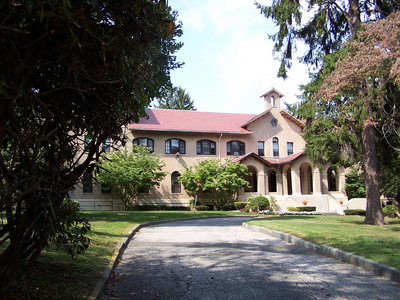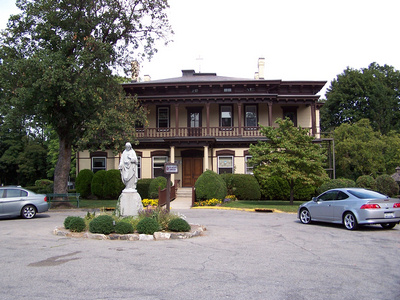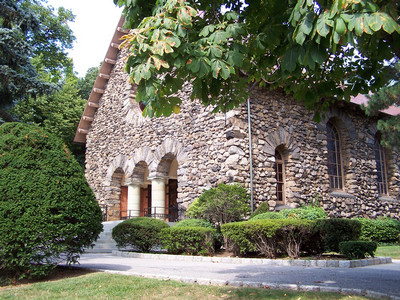 Publisher: Delphi Communications | Editor: Alex Majthenyi | 36 Garth Road, Scarsdale, NY 10583
Phone: 914-725-8000 | e-mail: info@catholicplaces.org | Copyright | Disclaimer | Privacy